Liebster Award säännöt:
1) Kiitä sinut nimennyttä bloggaajaa ja linkitä hänen bloginsa.
2) Vastaa sinulle esitettyihin 11 kysymykseen.
3) Nimeä ja linkitä 11 Liebster Awardin ansaitsevaa blogia, joilla on alle 200 seuraajaa.
4) Keksi 11 uutta kysymystä nimitetyillä.
Leenan kysymykset:
1. Paras kirja, jonka olet lukenut viimeisen vuoden aikana - ja miksi ?
Iiks, luen useita kymmenia kirjoja vuodessa, enka osaa kylla sanoa onko jokin niista paras. Talla hetkella luen Erika Johansenin kirjaa The Invasion of the Tearling, joka on jatkoa kirjalle The Queen of the Tearling. Nama ovat osa trilogiaa eli kolmas kirja on odotettavissa. Suosittelen!
2. Lempiruokasi asuinmaassasi - joko itsetehtynä tai ravintolassa ?
En ole foodie, mutta tykkaan kovasti jalkkareista. Eli vastaan Dairy Queenin Pumpkin Pie Blizzard :)
3. Oletko koira- vai kissaihminen ?
Koira. Tykkaan kissoistakin, mutta jos pitaa valita, niin kylla se koira on.
4. Kuinka hyvin tunnet naapurisi ?
En tunne naapureitani oikeastaan ollenkaan. Asumme apartment complexissa ja taalla on vaihtuvuus suuri (military porukkaa).
5. Lempi juhlapäivä asuinmaassasi ja miksi ?
Thanksgiving, koska jalkkarit :)
6. Kerro esimerkki, jossa suomalaisuutesi tulee esille omassa arkipäivässäsi ?
Puhun suomea lapselleni joka paiva, joten siina ehka eniten. Toksayttelen myos teravia mielipiteitani harva se paiva hehee.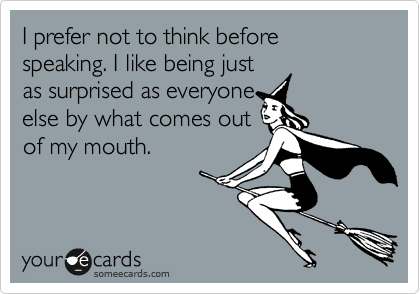 7. Jos voisit muuttaa yhden asian asuinmaassasi, mikä se olisi ?
Onpa vaikea kysymys, koska taalla on niin paljon muutettavaa. Yhtena esimerkkina haluaisin, etta public school system tarjoaisi jokaiselle lapselle ilmaisen ravitsevan, tuoreen aamupalan ja lounaan. Lasten nalka on taalla Marylandissa tosiasia.
8. Löytyykö astiakaapistasi Arabian astioita - ja onko sinulla Muumi mukia ?
Muumi-mukeja loytyy kasa ja myoskin muuta Arabiaa :D
9. Mikä on lempikaupunkisi Suomessa?
Espoo, koska kirjoittelen blogia espoolaisella sydamella :) Tosin syntyjaan olen helsinkilainen.
10. Taito, jonka haluaisit oppia ?
Haluaisin oppia tunnistamaan syotavat kasvit ja erilaiset rohdoskasvit luonnosta.
11. Suomalainen laulu tai runo, joka herkistää mielesi ?
Sininen ja valkoinen.
Nimittaminen onkin vaikeampi homma, joten nimitan kaikki bloggaavat lukijat ottamaan osaa haasteeseen! Jos osallistut, jata vaikka puumerkki kommentteihin, niin laitan linkin blogiisi tahan juttuun :) Ja kaikki ovat tervetulleita vastaamaan alla oleviin kysymyksiin kommenteissa!
Lopuksi omat (yllattaen aika random...) kysymykseni:
1) Luetko lehtia paperi- tai digiversioina? Kumpi on mieluisampi?
2) Lemppari jalkiruokasi?
3) Seuraatko asuinmaasi/kotimaasi politiikkaa? Miksi/miksi et?
4) Jos saisit vaihtaa uraa, eika sinun tarvitsisi huolehtia kouluttautumisesta, mihin uraan vaihtaisit?
5) Minka elokuvan kavit katsomassa viimeksi elokuvateatterissa?
6) Lempituoksusi?
7) Mita syot yleensa aamupalaksi?
8) Sopiiko jokin vari mielestasi sinulle erittain hyvin? Jos sopii, mika vari on kyseessa?
9) Lapsuuden toiveammattisi?
10) Mita sarjoja seuraat televisiosta/streemaat ?
11) Jarvi vai meri?
Mukavaa viikkoa kaikille!